Check out Cedrics Amazing Online transformation.  He did the  Fitness Model Program to achieve these awesome results.  He lost 14 lbs of fat and gained 3 lbs of muscle, dropped from 15% to 8% and ABS!!  Amazing work buddy.
The thing that inspired me the most during this journey was my wife. I heard about Hitch Fit through her she found the program online, and really wanted to give Hitchfit a try. After looking over the website and reviewing some of the transformations, I was impressed, so I decided to not only support my wife in her journey, but to give it a try right along with her. As the program progressed we both decided taking this journey together was a smart move because we were better able to  understand what each other was going through and were better able to support one another through the tough times.
I wasn't sure exactly what to expect once we signed up for Hitchfit. I've didn't feel like I was in terrible shape and I had been going to the gym on a regular basis. I am in the USAF, so it is a requirement that I meet certain physical fitness standard, but I was in a "funk" if you will. I was in this funk because I had no direction for my workouts. I knew that I wanted to lose fat and put on muscle but I wasn't sure how to do that. Enter the Hitch Fit program, Hitchfit gave me the roadmap that I needed in order to reach my goal. Not only did I receive a customized workout plan set up to help me achieve my goals, I also was given a nutrition plan. I knew when I signed up that the program came with a nutrition plan, but it wasn't something that I really cared about at the time I was looking to get a good workout plan. I've never really been considered overweight, so I have never really thought much about the foods that I eat. I pretty much ate what I wanted. Sure I read various fitness magazines that told me I needed to watch what I ate, but like I said it was never a major priority for me.  That being said I am not the type of person to pay for something and only do it halfway, so I committed to Hitchfit 100%. That meant not only following my new workout plan, but changing my eating habits and following the nutrition plan as well. I must say the workouts were hard, but nutrition aspect of the plan completely took me by surprise. The program not only taught me the benefits of a clean and healthy diet it also taught me that I had more will power and strength then I ever knew possible. Before taking my Journey on Hitchfit I would have never passed on a slice of pizza or having a drink with the guys during the Superbowl, but I was able to do those things and many more. Don't be fooled into thinking that this is a quick fix or easy because it's not it is hard work, but it's worth it.
Hitchfit teaches you that anything worth having doesn't come easy, but that nothing is impossible.  I am a couple thousand miles away from Hitchfit's main headquarters, so I did the online program, but I always felt like Micah was right there during my workout in my head I could hear him yelling at me saying "Did you pay to quit?" I never actually spoke to Micah on the telephone, but I conversed with him through email a lot and when I had questions or complained and wanted to give up he gave it to me straight. I never felt like I was on my own through this entire program and that really helped me out get through the rough days.
When the program began there were times when I thought that I would never be able to do the things he was asking me to do, but eventually I was able to do countless ab workouts, hundreds of push-ups, and the hardest for me carb cycling, but I stuck with the program and overcame all the obstacles and I feel better for it.  I feel like I have climbed a mountain and made it to the top, like I can do anything, and this I just the beginning I can't wait to start my next HitchFit Adventure! Hitchfit brought out not only the physical strength in me, but the mental strength as well and for that I will always be grateful.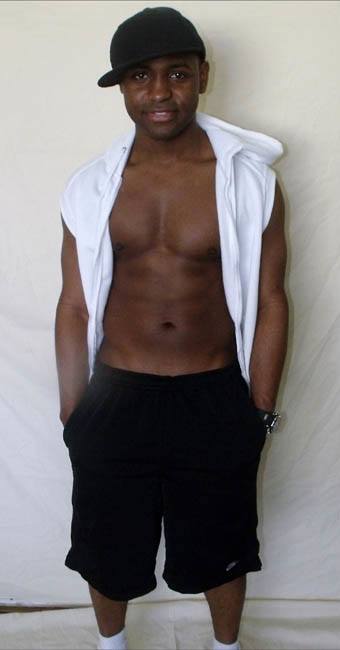 Cedric did the Fitness Model Program
Latest Blogs
Bump up your Fitness and watch your Sex Drive Increase!!!
http://hitchfit.com/2011-05-31/fitness/fitness-leads-to-a-higher-sex-drive/
I hope Each of you are focusing on bettering yourselves and I want nothing more then for all of you to be Fit and Healthy!  Reach out to us if you ever have questions and if you are Ready to Start Your journey with Hitch Fit Check out the links Below
Hitch Fit Clients Share their Stories of Transformation
Hitch Fit Programs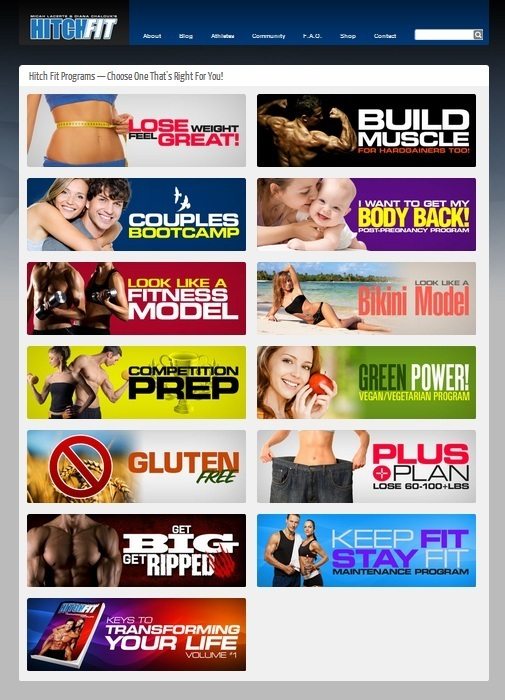 HOW HITCH FIT WORKS