Today's transformation is Lindsay, who has been such a fun client to work with! I've had the opportunity to work with Lindsay through two
competition preps
. She is determined, disciplined, and she is not afraid of working hard and pushing herself to the next level. She competed in her first WBFF show here in Kansas City in May 2012, and she was a stunner in the Figure division! She started her journey with me at 22.4% body fat and stepped on stage at a lean and mean 9%. Really proud of her amazing progress throughout BOTH of the times I've had to work with her. Congratulations Lindsay on an amazing job well done!
Lindsay's Stats: 
Starting Weight: 186.8
Ending Weight: 170
Starting Body Fat: 22.4%
Ending Body Fat: 9%
Lindsay's Story: 
"I was one of those people who played sports my whole life. I grew up on the basketball court and played year round all the way through college, but when I graduated I found myself a bit tired of organized sports. I got lazy and ate too much Taco Bell and next thing you know, I was over 30 lbs overweight!  I looked in the mirror one day and couldn't believe the person I was looking at.  I'd been so used to eating whatever I wanted because I constantly burned off unreal amounts of calories, and now my metabolism had ground to a hault. I was disgusted and had to do something. About that time a friend of mine had started training for her first fitness competition. I never thought I could have the discipline to do a show, but the athlete and competitor in me stirred at the thought of the challenge.  So I decided to give it a shot! What the heck, right? What did I have to lose, except 30 lbs?
So I began my fitness journey and got back in the gym and loved it!  It was the hardest, but most rewarding thing I'd ever done. I had done four shows before I found Micah and Diana.  I felt like I had hit a plateau, and that with all the hard work I was doing there was something I was missing to get to the next level. I'd followed them both for awhile and seen all the people they had helped and was so impressed with their work and all the stories I read, that I decided to sign up with Diana for my next show.
That was one of the best decisions I've ever made. Not only did my training go to a whole new level, but I learned so much about nutrition!!!  I saw my body transform like I never thought possible and I was making huge gains from all the hard work I was doing!  Diana was so positive and knowledgeable. I followed every instruction she gave me and I got amazing results!  This past May I did my first WBFF show and second show under her guidance and once again blew past my previous personal best! This healthy lifestyle is a way of life for me and my husband and I can't thank you enough, Diana, for all your guidance and encouragement!! You've had such a huge impact on my life and I'm forever grateful!"
Lindsay and fellow WBFF athletes Brenda and Misty having fun at Hitch Fit Photo Shoot reading INK Magazine! 
Lindsay's Program Choice – For those who are ready to step on stage!
How "Lo" Can You Go? How to Get a J. Lo Body
http://hitchfit.com/2012-06-01/fitness/how-lo-can-you-go-how-to-get-a-j-lo-body/

Hitch Fit Clients Share their Stories of Transformation
Start Your Transformation Today!!!
Click Below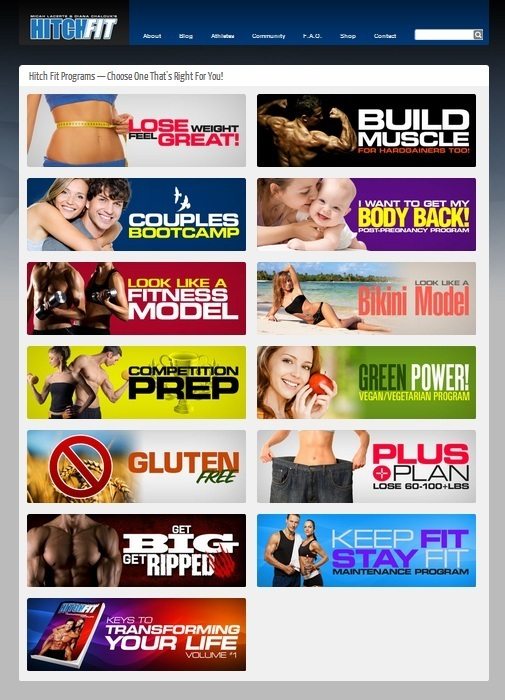 HOW HITCH FIT WORKS