Another awesome transformation today, and yet another college roommate of mine!! Sarah went through transformation with last week's feature Heather and I just couldn't be more proud of these two amazing women!! Sarah kicked some butt on her program, though she has never been "overweight", her body fat was higher than she would like and she wanted to see more tone. Mission accomplished!! Sarah went from 26% body fat to 15%, she dropped 4 dress sizes, 12 pounds and 4 inches off her waist. Sarah is a busy science teacher, wife and mom of two boys (4 & 5) so she's a great of example of how transformation is possible even with a busy lifestyle! Check out her story and inspiring pix below, congrats Sarah!!
Sarah's Stats:
Weight – 130 lbs – 118 lbs
Waist- 30 in – 26 in
Hips- 36 in – 31.5 in
Body fat- 26% – 15%
Dress Size – Sz 6 to Sz 2
Sarah's Story: 
As a science teacher, I spend my days teaching students how to make good observations, collect data, and to support their claims with evidence. So why did I allow myself to ignore the obvious, evidence based conclusion that I had let my overall health decline over the last 5 years?  Well, I guess I just told myself I was too busy to do something about it.  I then had 2 boys, 16 months apart, and my world changed. Having two babies that close in age was crazy. My boys are now 4 and 5, and their growing independence has allowed me a certain level of freedom.  Still, I made excuses for why I couldn't find time to take care of myself. And while I didn't need to lose a lot of weight, I wanted to live a healthier and happier lifestyle for myself, my husband, my kids…… and I really wanted to ROCK a bikini again! I just couldn't find the motivation and the guidance to make that happen. I joked to my friend Heather about wishing Diana, a close college friend, was back in VT so she could train us. I don't know why it never occurred to me before then, but I knew in that moment I was going to get Heather to join me in the "Couples Bootcamp" program.  We made a plan on Thanksgiving , after a day of over indulgence, to sign up with Hitch Fit by the first of the year.
The program was intimidating at first, but you need to jump right in! That first trip to the grocery store took forever, but was really enlightening.  Heather and I shopped together comparing labels, prices, portions and approved foods.  I felt really good when I got home, until my husband looked at what I bought and said "Great honey, but what am I going to eat?"  I realized I bought NOTHING else on that trip, so needless to say we all started the diet that week. I was shocked how often he ate my meals, and it really changed the kinds of dinners I was making for the kids as well. I'm so proud of the meals we now prepare and enjoy as a family, a bonus outcome I never expected!
For me, the cravings and heavy withdrawals were tough. My addiction: highly processed, refined, artificial, candy coated, glazed, caramelized, nugget centered, SUGAR! I could not go a day without candy, cakes and sweets before this program. It was the worst thing I could put in my body, and I knew it. My big revelation….somewhere along the way it stopped being a strict diet and just became healthy choices that I felt good about.
I considered myself a fit person. I had been a dancer my entire life, a gymnast, and a runner. But after two kids, boy was I out of shape! That first cardio session felt like I had lead weights on my ankles. But I kept at it, and was surprised to see how quickly I made progress. Seeing inches melt off your body is like nothing else. That's when I started to have faith that things were happening and to just let the program work through its 12 weeks….great advice from many on the Hitch Fit support page!
It was a grueling daily schedule to say the least, but I made it work because I was ready to see change in my life. I woke at 5:00 am to do my cardio, got ready for work, got the kids ready for school, worked all day, did an hour of strength at the gym plus any extra cardio I could fit in, picked the kids up, made dinner, packed lunches and meals for next day, bath and bedtime routine, correct papers, plan for the next day, in bed by 10:00.  Of course I had great support from my entire family and much needed daily check in's with Heather and another friend Heidi who was 7 weeks behind us in her program. Some days were highs, some days were lows. I'm proud of myself, but I am even more proud of what Heather has accomplished. Watching her progress and seeing her determination kept me going. She was my biggest cheerleader and inspired me to work harder every day. I hope she knows what that means to me.
I would have never thought accomplishing this much in only 12 weeks was possible. I am a believer in the Hitch Fit lifestyle, and am so grateful to have Diana and Heather in my life. I guess what I learned most is that it's not enough to just want to change; you have to have confidence in how you are achieving that change. Thanks for giving me the knowledge, tools, and confidence to do that for myself.
 My two college roommates Heather and Sarah after their 12 Week Couples Bootcamp Program! Check out Heather's transformation here!
Sarah's program choice:
How "Lo" Can You Go? How to Get a J. Lo Body
http://hitchfit.com/2012-06-01/fitness/how-lo-can-you-go-how-to-get-a-j-lo-body/

Hitch Fit Clients Share their Stories of Transformation
Start Your Transformation Today!!!
Click Below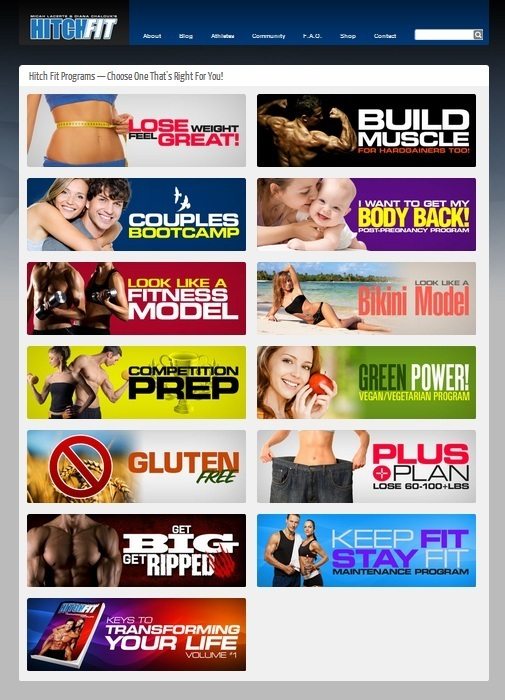 HOW HITCH FIT WORKS