Today's transformation is an incredibly special one. It's been just a bit over a year since Heather Weis reached out and was ready to change her life by doing a Hitch Fit transformation. She started off with a Lose Weight/Feel Great program, she did all of her training at home, and she did an amazing job by losing 26 pounds during that period of time, you can check out her first transformation story here http://hitchfit.com/2011-10-13/before-afters/online-training-client-sheds-26-pounds-with-at-home-fitness-program . But this was not the end of Heather's journey, she wanted more… She decided to tackle one of the Hitch Fit Fitness Model programs, she was planning on attending the WBFF competition that Micah and I host here in Kansas City and she wanted to look and feel amazing at that time. But I sensed that she didn't just want to BE at the show, from the way she talked about it, I knew she wanted to be IN the show, but something was holding her back. She still had some unconquered fears and doubts that were standing in her way (as do most women contemplating stepping on stage for the first time!) After going back and forth with Heather, she finally decided that she was going to go for it. I was so glad to hear this because I feel that if competing is something that is in your heart to do, you need to just go for it and do it, no matter how scary it seems!! Heather transitioned over to a Competition Prep program and from there there was no stopping her, this woman is a machine, she made it through every obstacle that stood in her way, she continued shedding fat until she reached a total of over 50 pounds lost since her start date, she got SHREDDED, stepped on stage and won 2nd place in the WBFF Diva Fitness Model Masters category!!! It was an amazing moment, I was so incredibly proud of her, and I know without a shadow of a doubt that  her story is going to inspire a TON of people!!
Due to how inspiring her story is, Heather has already been featured in World Physique Magazine AND on Bodybuilding.com as a transformation of the week! Here are the links to her feature articles:
World Physique Magazine Promoting Greatness Feature - http://worldphysique.com/promoting_greatness/heather-weiss
Heather's Stats:
Weight Beginning of 1st Program (Lose Weight/Feel Great) – 174 lbs
Weight Ending of 2nd Program (Competition Prep) – 125 lbs
Body Fat Beginning – 30%
Body Fat Ending – 9%
 Heather on Show Day! 
Heather's Story:
"I did my first 12 week Hitch Fit program, 'Lose Weight Feel Great', last year starting late June 2011 going to mid September 2011. I had great results! I soon knew that I wanted to do the 'Look Like A Fitness Model' program, but I wanted to give myself some maintenance time. So I kept my diet pretty clean and kept up with my weight training and cardio. After all, it is all about learning about eating properly and exercising regularly. I was excited about all of the hype of the WBFF Central US Championships in Kansas City that Diana and Micah would be hosting, so I decided that it would be great for my husband and I to take a trip to Kansas City in May to watch the show and cheer on all of the friends that I've met thru Hitch Fit that would be competing. So in early January I booked our trip. I then decided I would start my next 12 week Hitch Fit program on February 13, 2012. This would end my program the Sunday before going out to Kansas City to see the WBFF show and I would be able to finally meet Diana and Micah and get my after pictures taken with them.
I started my 'Look Like A Fitness Model Program' on February 13, 2012 and loved it! It was hard, I'm not going to lie. Looking back at my first program, that was cake compared to this one. So this was going to be a challenge, but I was ready to put all I had into it. Well, as the weeks progressed and I continued to read all of the buzz on Facebook about the upcoming WBFF show in May, I was starting to wonder if it was something I would be capable of doing. If all of these other beautiful ladies could do it, be it ladies that had gone thru their own transformations or not, why couldn't I? I had posted a few progress pictures on Facebook that got some very encouraging responses…specifically Micah telling me that I need to step on stage. I was at the point that I wanted to, but I was also very scared. Could I do this? I became very good friends with a beautiful lady that was already registered and planned on competing, Brenda Harrison. She encouraged me everyday to believe in myself that I could do it. She was my biggest fan J So I emailed Diana and she sent me back a very eye opening email. Her words hit me deep inside. She said "I know it's scary, but it's also completely empowering, and once you do it, you're not scared of it anymore! I've got so many girls competing in this show who are all terrified just as much as you!! But they are going for it, to prove to themselves they can do it, to inspire their families and the people around them, and in general just to be a part of something so exciting and fun! Competing isn't about being perfect either, it's just about being the best that you can be. The only way to overcome that fear is just to do it!!" And with those words, at the halfway point of my 'Look Like A Fitness Model Program' I switched over to a 'Competition Prep' program with Diana to prepare to compete in the WBFF Central US Championships in the Diva Fitness 35+ category.
I was still scared, yet excited at the same time. I had to turn that anxiety into a driving energy. Diana gave me the new setup that I would follow for the weeks to come leading up to the competition. I followed her direction to the T. The only way I would succeed at this is to do whatever she says…no excuses. Obviously, it was a much tougher program with an intense amount of cardio and very clean eating…no room for cheats!! Lol This would most definitely be a test of my will power and my self discipline. The weeks progressed and I worked hard. On top of the getting my body to the best shape possible, I also had to get my butt in gear and get suits ordered, jewelry bought, posing shoes, theme wear outfits, etc…you name it, I was on it!! And posing…T walks and posing for the stage…how on earth was I going to tackle that!? I had a lot ahead of me since I was coming into this late in the game. And of course, the nervous ninny in me caused me to over think things and question myself more than once as to whether or not I was truly capable of this. There was a Facebook page for the 'Competition Ladies of KC' that I would go to for support. That helped immensely! I found that there were many ladies out there experiencing the same anxiety I was. Not feeling alone in this helped beyond words!
As the weeks progressed I had good days and bad days. Preparing for a competition consumes you like nothing else. I lived, breathed and did everything around preparing for May 12, 2012. There were days I would have a knot in my stomach all day long. But I would talk to Diana and she would help calm me, as did my daily phone calls with my friend, Brenda J I continued to work very hard over the weeks to come and started to see incredible changes taking place with my body. That was a big fueling force! I knew my muscle definition was coming out, I was leaning down and I started to finally believe in myself. I was, however, still worried about my T walks and posing. I so wanted to go to one of the posing clinics that Diana and Micah held, but financially it wasn't an option to fly out to Kansas City for a day. But then I got an email from a very kind, generous friend that said she could help me get to the last posing clinic. I couldn't believe someone was willing to do something so nice for me! But she did, and I made it to the last posing clinic thanks to the amazing Sara Sutherland. And I will be forever thankful to her!! Going to the clinic and meeting so many of these great people that I've talked to thru Facebook, yet never had the chance to meet, and being able to get first hand instruction from Diana and the other ladies on doing the T walk and posing was a life saver!! Again, thank you Sara!! You are an amazing person!
Before I knew it we were on the 10 day count down to the show. Those 10 days went so fast!!! Next thing I knew, my husband and I were on the plane that Thursday, May 10, 2012 headed for Kansas City , MO. I'm going to do this…I'm going to compete in a WBFF show! We arrived in Kansas City and quickly got checked into our room and headed to the Hitch Fit gym to do a little photo shoot with Diana and all of the girls working under her preparing for the competition. What a fun day that was! This is where it started to become a very surreal feeling. We did some fun photo shoots with the great David Bickley and had the chance to practice our T walks and posing with Diana. Then before the day ended she took our body fat %. I was at 9%! 9%! I couldn't believe it! I was so proud of myself and how far I had come. Not even a year ago I was 174 lbs and 30% body fat. Here I am now, right around 125 lbs and 9% body fat. Look at me now!!!
Friday night was the athletes meeting and I got to meet so many more beautiful, kind, inspiring ladies and men that I had been talking to online for so long. It was so much fun taking pictures and enjoying everyone's company. What a wonderful group of athletes!!! And it was SO nice for my husband to finally meet all of these people that have been my second family for the past 7 weeks. He really enjoyed it just as much as I did.
Saturday was showtime and it went so fast! It started early with tans and makeup, then before you know it off to the Midland Theatre we went. Backstage was a blast! Again, what an amazing group of athletes to share such and electrifying event with! Then in a flash, it was time to do that T walk. What a rush! It was a feeling like no other!! It was so much fun! The morning pre-judge show came and went in the blink of an eye and before I knew it, the evening show was about to start. Again, what a rush! When all of us athletes walked out on stage for the opening of the show I felt so proud of not just me, but everyone involved. Everyone had put so much hard work into preparing for this one day and it was finally here. The evening show went great! The entire day went great…the energy was out of this world!! It was time for my class, Diva Fitness 35+ to take the stage for the awards. I can honestly say that I didn't really care at the time where I placed. To me I had won! I did it! And what fun it was! But the added bonus was that I was fortunate enough to take home 2nd place!!! I still can't believe it! I actually placed 2nd! You did this, Heather! Your hard work and dedication paid off. It was the most exciting and happiest day of my life! It was like no other!!
It's been a little over a week since the competition and I'm still on cloud nine. I can't thank Diana and Micah enough for hosting such a spectacular event. It created memories that will last a lifetime!! And most of all, thank you Diana. You believed in me and you guided me. None of this would have been possible without you!! I am grateful to you and Hitch Fit beyond words could EVER express! You are a beautiful person and you busted your butt for your girls and I know I'm not alone in how grateful I am. I'm trying to get back to normal living now that I'm not so consumed with the competition. Clean eating, weights and cardio…that's the norm now. My goal is to maintain my weight around 140 lbs and keep my body fat % in the low teens. I think that's a good weight for me. I've never felt better!
Thank you Diana…thank you Micah!!! You two are the best! What you do for people is life changing! It's been an AMAZING year for me! And I have Hitch Fit to thank for that. Who knows…maybe we'll do this again for next year's show. Time will tell
Love you both!!
Hitch Fit Recent Transformation Amy
Click Below to See more Pics and read Amys Story
Hitch Fit Clients Share their Stories of Transformation
Start Your Transformation Today!!!
Click Below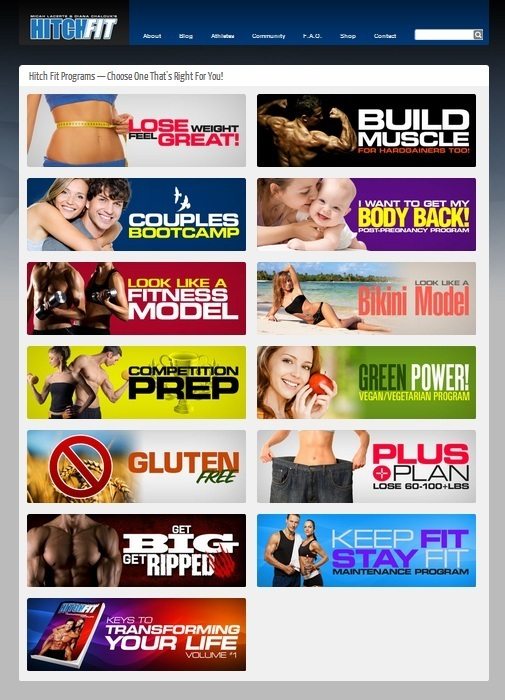 Tags:
amazing transformation
,
Competition Prep
,
female
,
Look Like a Fitness Model
,
lose 50 pounds
,
lose body fat
,
lose weight feel great
,
more than 20% body fat lost
,
Online Diet Program
,
online personal trainer
,
WBFF kansas city
,
weight loss